We have
enough
"Youth"...
How about a fountain of "Smart"?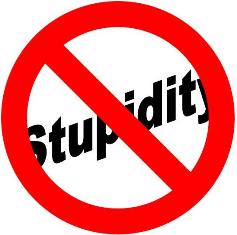 (yes the slash really does go that way!)
---
Here's what Ocasio-Cortez, Trump, Batshit Bernie, the
mainscream media, Congress and most bloggers are missing:

"... the whole of economics can be reduced to a single lesson,
and that lesson can be reduced to a single sentence:

"The art of economics consists in looking not merely
at the immediate but at the longer effects of any act or policy;

it consists in tracing the consequences of that policy
not merely for one group but for ALL groups."

(--- From "

Economics in One Lesson

"

by Henry Hazlitt

)
---

Failed Governments:
North Korea (Again);
Russia (again); Chechnya;
Palm Beach County
School District;
Venezuela; Portland, ME;
Manchester, England;
Thailand; Philippines;
California; Illinois;
Orlando, FL; Austin, TX;
San Bernardino, CA;
Paris, France; Garland, TX;
Baltimore, MD; Ferguson, MO;
Sudan; North Korea; Syria;
Iraq; Iran; Russia; Yemen;
ISIS/ISIL; San Francisco, CA;
State of Virginia, USA;
New York City;
Austin, TX, Again;


"Failed Government"
and "Failed Protests"
Memorial Quotation:

"Violence is an admission that one's ideas and goals cannot prevail on their own merits."


--- Edward M. Kennedy
---
Worship Only The Flying Spaghetti Monster!